Sometimes SFX Laser may have promotions on some laser equipment. Usually you can find the promotion information at corresponding product page, we will also show the coupon code there.
There are two methods to get the discount price.
1. Get the coupon code through email. If failed, please try the second method.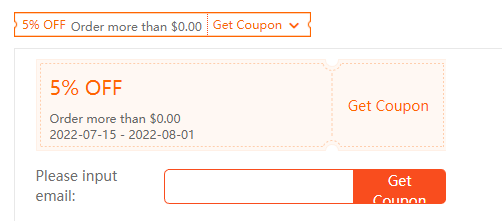 2.Directly enter coupon code showed at the product description. (Procedures as follows)
First add all the item you need to the shopping cart, then place an order, then we are here on checkout interface, Just scroll down to the bottom, you will see a enter coupon code column and input coupon code, then you can directly see the order amount has been deducted.