SFX Laser Cleaning Machine Laser Welding Machine Feedback & Gift
A good product is inseparable from your affirmation. We hope you can share the experience of using the product. SFX now has specially launched the "Feedback & Gift" activity, and we look forward to your participation!
Activities:
1. Take a photo of you and the equipment (thumbs up), you can get 1 set of laser protection lenses (3 pieces).
2. Additional equipment on-site work case video (more than 15 seconds), puls 1 pair of anti-laser goggles.
3. The above prizes are delivered to your door with free shipping.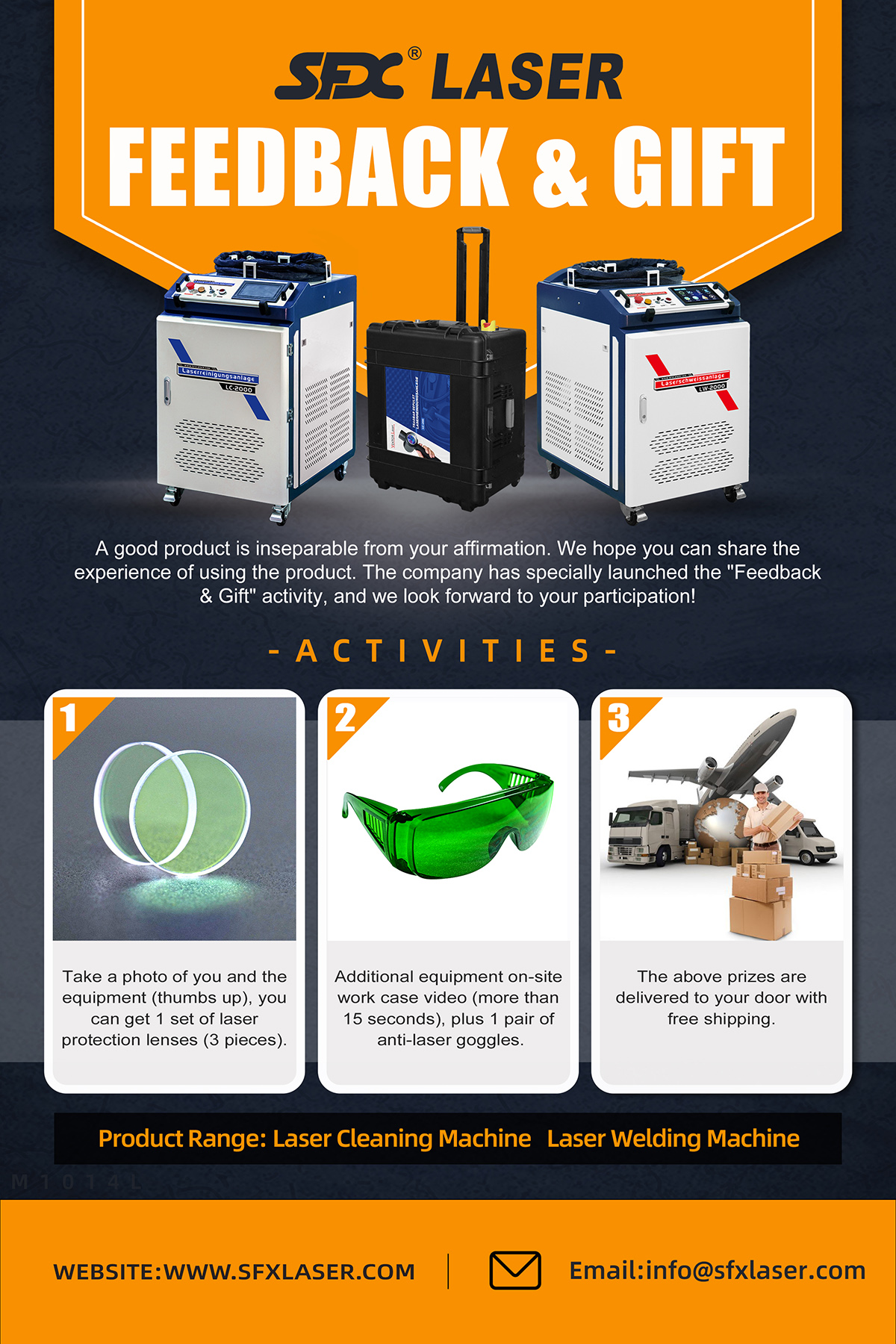 If you are interested in the activity, please contact us at: [email protected]